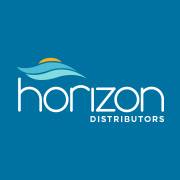 Horizon announces new website
Posted on January 26, 2015
Horizon Distributors is pleased to officially announce the introduction of our new, revised website www.horizondistributors.com.
To our retail partners, suppliers and brokers, and to those of you who purchase from us as members of consumer buying clubs, we hope you will enjoy and explore the new features on our site. Our aim is to provide you with more information about our brands, our services and our team. On our site you'll find our current brand catalogue, monthly specials available to qualifying retailers, and details of our newest products as well as helpful ordering features under our "Customers" tab. In addition, our new site provides you with a greater understanding of who we are at Horizon and how our business has continued to develop over nearly 40 years, including the ongoing expansion of the Horizon Group of Companies across Canada.
From our roots as a workers' cooperative in the 1970s to our position as a privately-held, Canadian company today, we are proud of the partnerships we have with you and would like to thank you for your business.
Kind regards,
Terri Newell
General Manager, Horizon
Vice President, Horizon Group