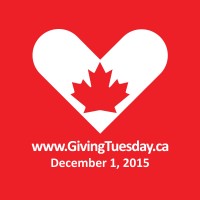 Save the date! #GivingTuesdayCA
Posted on November 26, 2015
December 1 is GivingTuesday, a global day of giving. After the sales and consumer frenzy of Black Friday and Cyber Monday, GivingTuesday is a time to celebrate and encourage activities that support charities and non-profits. Whether it's making a donation, volunteering time, helping a neighbour or spreading the word, GivingTuesday is a movement for everyone who wants to give something back.
This year, Horizon will make a donation of $100 to an employee-favourite registered charity, which will be chosen from a draw, as well as collect funds for "Raise The Roost," a project promoted by Ardell, one of our long-time employees, which aims to raise $2,500 to build and stock a chicken coop at the 8 Mile Basic School in St Ann, Jamaica that will aid its establishment of a sustainable source of income.
In addition, we will hold a Coat Drive to amass warm winter clothing for a street-involved organization and collect cash and donations for the Greater Vancouver Food Bank. Throughout the year, Horizon is a proud supporter of Quest Food Exchange, Downtown Eastside Women's Centre, and BCSPCA.
Save the date! #GivingTuesdayCA